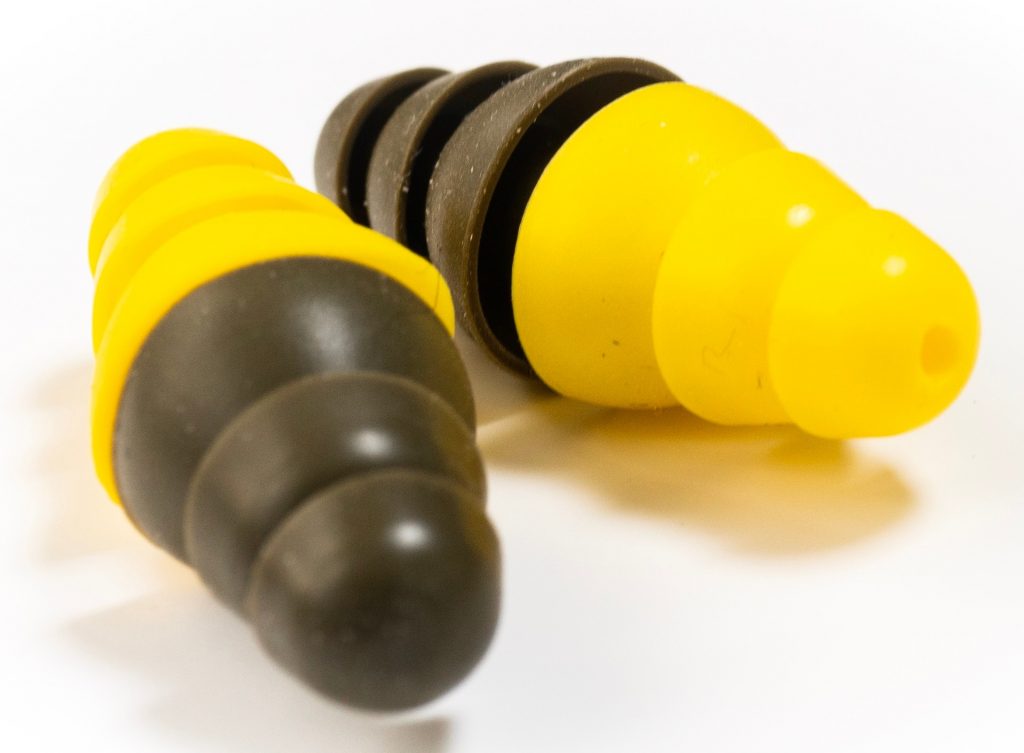 In short: 3M had earplugs that fitted too loose for some, but didn't fix it
3M hearing loss and Tinnitus lawsuits are being filed across the country. In short, 3M knowingly sold defective earplugs that caused permanent hearing damage to those in military service between 2003 and 2015.
3M would probably not fix the defective products since they are so small, but they could have fixed the problem by recalling the defective earplugs.
Who qualifies to file a 3M earplug lawsuit?
The basic requirements to qualify are as follows:
Served in the U.S. military between 2003 and 2015
Issued two color dual-sided earplugs during service
Diagnosed with permanent hearing loss or Tinnitus
Shown above is the most common style of this earplug. Tinnitus is basically a ringing in the ears that doesn't go away.
Hearing loss is a major Veteran's issue
3M isn't helping either. According to the VA:
"As of the close of fiscal year 2014, more than 933,000 Veterans were receiving disability compensation for hearing loss, and nearly 1.3 million received compensation for tinnitus."
Many of the hearing issues are related to 3M hearing protection failing on service members.
Get help with your 3M hearing loss lawsuit claim
At RK attorneys, we make sure you get the best representation possible. Cases often require litigation to get the maximum result and many attorneys are unwilling to pursue litigation due to costs.
On your case you will only be assigned to attorneys that will go the extra mile to get you the best result. Give us a call at (888) 818-8955 or fill out the form. An expert attorney will call you to discuss your rights.